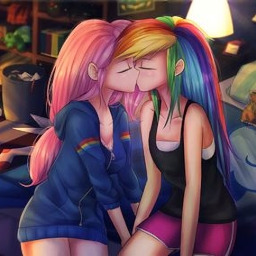 Fluttershy is spending part of the weekend with her best friend, Rainbow Dash. But that's not all that's happening. She has some questions to ask. Rainbow has some answers.
NOTE: takes place before the first Equestria Girls movie
/x/x/x/
Rated T for some not quite sexual content but for some maybe not kid-friendly content. (They talk about breasts a little bit).
Shameless Flutterdash fluff piece to crack my proverbial knuckles before getting back to my main project. Might make an M rated sequel if people wanna see more of this.
Chapters (1)