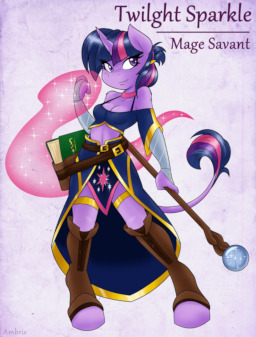 Source
Called to Equestria and bound into service to a warlock, the demoness HellCaller fully expected to be banished (or return home on her own) once the local heroes defeated her summoner. Imagine her surprise when neither happens.
Now trapped in the Land of Harmony, what is a half-breed demon to do?
Featured on 12/27/20, thanks everyone!

---
A crossover between a more sword and sorcery style MLP and the Pathfinder setting.
Proofreading by Squeakerspeaker. Cover art courtesy of Ambris and used with permission.
Chapters (16)