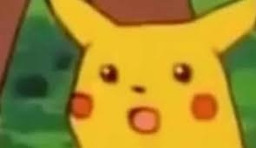 Equestria is a pretty happy environment after Tirek, Cozy Glow, and Chrysalis are defeated. A few more years in with a whole lot of technological advancement, Smolder and Ocellus get their hands(and hooves) on a new form of tech. The internet is created, and they start to send each other some questionable means of entertainment.
We all like memes, chill out. F**kin' normies.
Also: This fic was inspired by user Frazzle2Dazzle's comment here.
Also, Also: You know the drill. No explicit sex. Just minor hints(and a bunch of f**kin kissing).
Also, Also, Also: The alt universe tag isn't really "intense changes" or anything, just technology. A f**k ton of technology.
*Bonus chapter coming soon
Update: I changed my mind. I might be shaping this into an Anthology, so, keep a lookout for some new chapters.
Chapters (1)