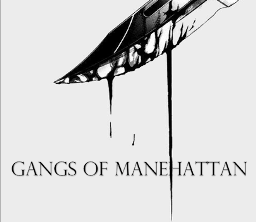 The allure of crime corrupts all; the lust for money, women, and power, to control many ponies lives with just a little powder in a bag or liquid in a syringe; to hold a pony's head beneath your hoof; to feel the adrenaline course through your veins every night. For many, it's a way forward to freedom and riches; for Rainbow Dash, it's a way back to the top.
After suffering 5 years in a cage for a deal gone south, she resurfaces and finds an old friend willing to give her a chance back to where she once was. But with violence, death, and heartbreak around every corner, will the pain break the spirit of a once-proud pegasus; or will she wear the crown of fortune once again.
For when one goes into crime, they better be prepared not to come back out.
Chapters (3)