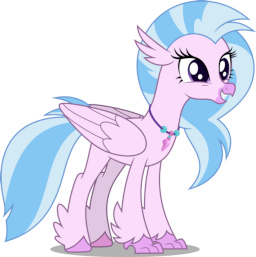 After another adventurous trip into the Everfree, Silverstream dies. Due to an accounting error on her soul (damn near-miss debts) she goes to hell. Upon arriving, she realizes that she's never visited hell before, and there are so many new things to discover! Maybe dying won't be so bad.
A story inspired by Best Hell Ever. It also acts as an unoffical sequel spin-off.
My entry to the Young Six take FIMFiction contest.
Chapters (1)