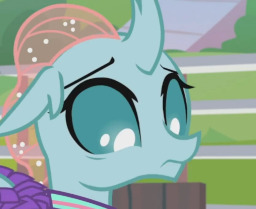 Ocellus grew up in a dark cave all he life with nothing but natural bioluminescence of the hive's glowing fungi. Now that she is enrolled in Twilight's school of friendship, she had discovered a brand new form of light.
Lamps.
They are really pretty too....
---
Written as part of the The Discovery Contest.
Not expecting a win, but at least give me a participation ribbon, come on guys.
Featured 1/30/20, and is my first feature XD
Chapters (1)