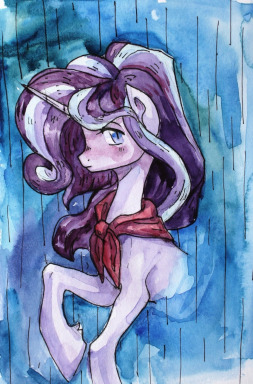 Source
This story is a sequel to Wishing Werelights
---
Before she had her cult town, Starlight Glimmer lived her life as a wanderer with a decaying mind. The mare's self-imposed isolation increases the instability of her corrupt ideals by giving them the chance to fester. Her inability to reconcile the loss of her friend Sunburst outlines some of her worst parts, which she jots down in a series of journals.
Here is one week of Starlight's entries.
---
Set before the events of the show and a prequel to the above story. Vaguely inspired by Regidar's Hypnagogic Drift and You Left Me Standing At My Front Door by milesprower06, but this is related to neither. The title comes from this song. Contribute to the TVTropes page!
Chapters (7)