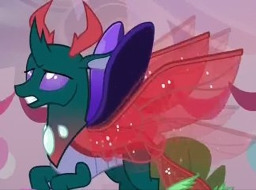 Source
This story is a sequel to Unarmored Areas
---
Pharynx has had one of the longest days of his life as a general of the reformed hive.
To him, training those drones how to fight and defend themselves was harder than taming a bunch of wild cats. Ever since he finally managed to pull the task off, his feet have been killing him.
Good thing Tempest Shadow has a solution that will keep him on his toes...
Or in this case, off his toes.
(Contains: F/M tickling/foot rubbing. No explicit content.)
Chapters (1)