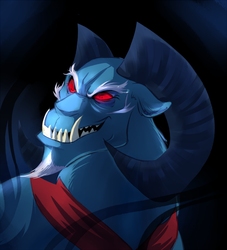 Princess Celestia had a son whom she lost at birth. But due to the interference of the infamous Grogar, the young prince was resurrected with some minor pros and a lot of major cons. When the demon ram is confronted by two of the most powerful entities in all of Equestria, the stakes could never be higher for the young prince... and quite possibly the human world and Equestria.
Added tags: Sad, Romance and Dark
Disclaimer: TheShadowKnight agreed to help me with this story. Be sure to follow him for a job well done on this story.
Chapters (15)