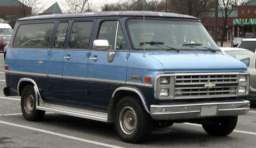 Source
This is NOT human x pony romance!
Rudy is a pegasus stallion, living on Earth for the last 5 years. He's been helping a human named Jack deliver newspapers since coming here, and in the newspaper industry, there's no such thing as a holiday, unless the presses break down and can't be fixed by 8am the next day. This New Years Eve, Rudy and Jack go out to do what they do every night, but tonight might just be something special for the first time, as a mare he's come to fancy working inside the press building asks him a strange question.
----------
Edited (or at least who I saw in the gdoc before posting it) by Bill Cypher and Moonshot.
Written for Admiral's Not a Contest contest. I delivered newspapers most of my life, and we worked every day, every night, holidays be damned. I wanted to convey just how... normal a holiday would be to us. It was just another day, like Christmas, or Easter. We worked, we lived on, and we did the same thing every night, from when I was a baby, up to my mid 20's. Side note: I'm immune to paper cuts.
Chapters (1)