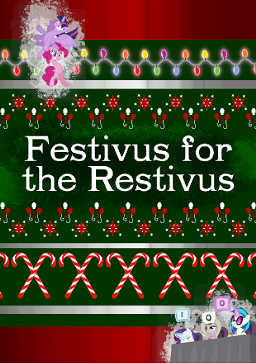 Everypony in Equestria loves Hearth's Warming! Right?
What if I told you that some ponies, maybe even some ponies very close to you, didn't actually celebrate it? Sure, she might celebrate Hearth's Warming the same way as everypony else in public, but what about in private?
---
Written as a gift for MrNumbers
Happy Holidays, no matter what you celebrate! Unless you celebrate the Ultrablack Necrosolstice, in which case I hope the bones of your friends and the bones of your enemies get all mixed up and confusing.
Chapters (1)