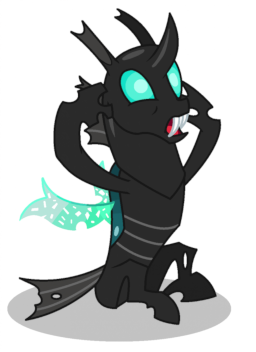 Source
While travelling down to Ponyville for Hearth's Warming, Thorax is asked to look into something weird happening at the Pie Rock Farm. One of the ponies living there has started acting very strangely and her family is worried she may have been replaced.
Can Thorax root out the cause of this disturbance? Can he resolve matters in time for Hearth's Warming? Can he survive an afternoon with the Pies?
If you have the answer to any of these questions, Thorax would appreciate you telling him, since he hasn't the slightest clue.
---
Set prior to the Season Six finale.
A Jinglemas present for Trick Question. I hope she, and every other reader, enjoys it.
Chapters (1)