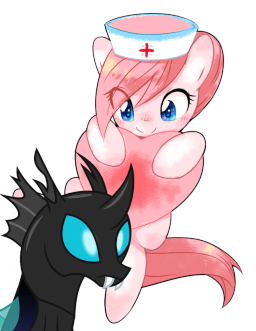 Source
When Cadance and Shining Armor are out of town and a monster threatens the Crystal Empire, it's up to its citizens (and tourists!) to take matters into their own hooves.
Nurse Redheart must find somepony to hug to save the empire.
On an unrelated note, Kevin was having a very good day.
Written for the wonderful Admiral Biscuit for Jinglemas 2019. You are awesome!

Many thanks to wishcometrue for editing!
Edit: I've been made aware that Aragon has a story with a very similar hook and I swear to god I wasn't ripping him off lmfaooo
Chapters (1)