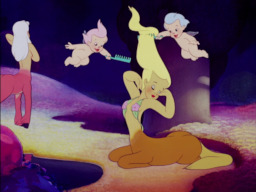 There are certain things you gain when you become an alicorn. A horn or wings depending on the pony's original species. Or both if they were born an earth pony.
But there is another thing as well. Each princess gains a personal guard that will never leave their side no matter what.
Brave, ruthless when needed, and utterly loyal to their princess above all others, the three that are known are known as centaurids.
Now Twilight's turn has come. But why did three come to her when the other princesses only have one?
Chapters (8)