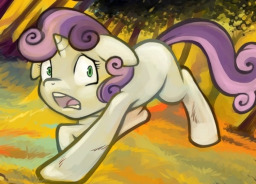 Source
Sweetie Belle, having been chased deep into the Everfree forest. She finds herself in the company of a creature long lost to pony knowledge.
Deep in the Everfree forest, a young fox finds a young female unicorn in need of help.
Two different worlds collide as two creatures who are very different from each other try find a way to co-exist during the time they have together.
Special thanks go to my awesome editor. EverfreePony
Chapters (9)