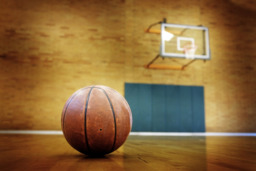 Flash Sentry and his father, Stormbringer move into a new city named Canterlot, not being in the best financial state.
The two have had it rough their entire lives, his mother was a nasty woman, leaving Flash and his father when he was just a young boy.
But after finding a new job opportunity in the city of Canterlot, Stormbringer decides to get him and his son out of the dangerous city they lived in, hoping to give his son a better future.
This move eventually leads Flash into finding an old basketball within the heap of stuff they brought from San Francisco.
Though he's not good at the sport, no less ever played it, he finds himself, intrigued trying to become better at the game, wanting to learn everything about it and make it into the pro league, finally freeing him and his father from their rough lifestyle.
But of course, he has to start from the basics.
Chapters (6)