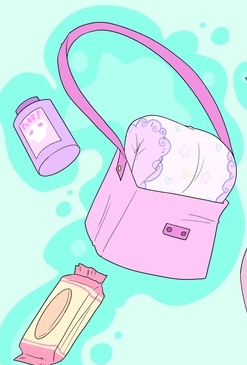 Source
An felt like an average day in Ponyville, that was until a mysterious enchanted diaper bag appeared unleashing magical baby items upon the Elements. How will they cope? Will they like it. And who unleashed this magic power. Here's a hint, it wasn't Discord.
Full cover
Co-Writer: Foal Star
Teen mostly for the adult foal themes but rather light.
Chapters (7)