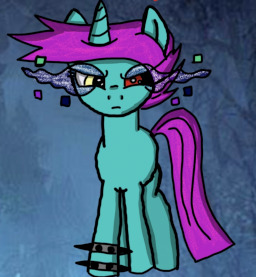 A killer cyber pony wants everyone to see what it's like for her living in the internet...all alone...and sad. But not EVEYPONY has access to the internet. And here they all are.
Derpy: Because she just 'ain't interested.
Lyra: Because she never had a computer to begin with.
Bon Bon: 'Cause her Wi-Fi is broken for the day.
So these ponies are gonna try to save Kelty and their friends!
(This story is not completed, but I marked it as completed since I have no more ideas for it.)
Chapters (7)