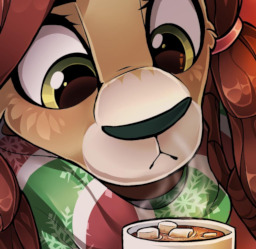 Source
Yona experiences the wonders of a nice cup of cocoa on a cold winter day for the first time, and she's eager to share her discovery with her friends and family back home!
Yakyakistan may never recover.
---
Edited by Muggonny, MissytheAngle
Prereading by BootyPopperzZz
Cover art by Trickate
An entry in The Discovery, a Student 6 Writing Contest.
Chapters (1)