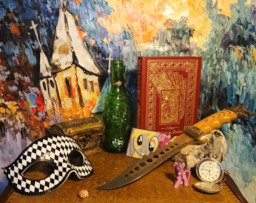 Princess Luna has inspired many in her time as the Princess of the Night, but one author has intrigued her. After visiting her dreams countless times, Luna is now free from the shackles of leadership, so she decides it's time they meet muzzle-to-muzzle.
A thank you to Keybounce and Flashgen for proofreading before publishing.
---
Take a look into the Kaleidoscope.
Chapters (1)