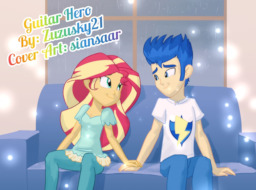 Sunset Shimmer is going through some tough battles in her life. School has been hectic and also doubting herself once again with her past. Once she has an emotional breakdown, her best friend Flash comes over and helps her out.
B-Day gift for my sweet precious bestie Milena~ i love you so much darling and i hope you enjoy it~

PLEASE DON'T STEAL OR COPY ANY OF MY STORIES,,,, I WILL REPORT YOU!!
Chapters (1)