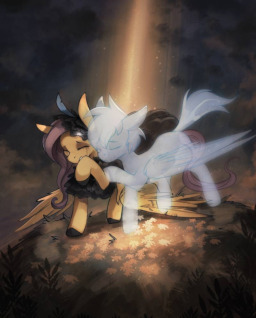 Source
Life is short.
That's something Fluttershy can vouch for in the aftermath of the tragedy that stole one of her friend. But the most beautiful thing blooms from the most vile situation. At least that's what Fluttershy's mindset is set on when she make an important promise to her friend.
But in order to fullfil her promise, she will have to shatter her own limits.
All of my thanks go to Andrizzi for editing this story and also Foxinshadow for making the best cover art.
Here's the link to the amazing cover: https://www.deviantart.com/foxinshadow/art/Ghosts-Of-The-Past-833889482
Chapters (11)