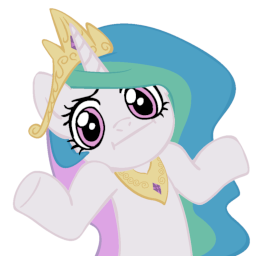 Anon is at Celestia's day court with concerns about a certain subject, but that subject is quickly dropped after he notices the Matriarch's strange behaviour...
He decides to confront her directly.
Author's note: This story is what happens when you have no plan nor direction. Also, this was typed on a phone instead of a computer. I don't think I need to tell what happens when you decide to format on an unfamiliar set up. But I have a feeling you'll find out if you continue.
Edit: why the hell was this featured? You're telling me I go away for a day and this happens? You all must have incredibly low standards, this story is literally garbage. But hey, thanks I guess?
Chapters (2)