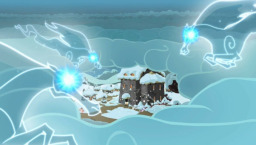 Sequel To Hunger
Princess Platinum opens her home but not her heart.
It's a race against time before her soul is torn apart.
She must sacrifice of herself to repent.
Before her body is completely spent.
---
Part of Tales From The Pink. Season.1.
Feel free to join the channel if you enjoy this somber tale of woe.
Chapters (1)