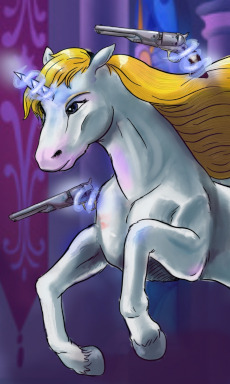 The Storm King has defeated the reigning Princesses and put Twilight Sparkle to flight. Now more than ever, Equestria needs a wise and selfless leader. Instead, they have Blueblood.
Trapped in Canterlot Palace, Blueblood must lead the ponies held captive there to safety. Can he rise above his failings and overcome Tempest Shadow and her army of raiju? Or will he and the ponies under his protection go down like a flaming airship?
An entry for FoME's Imposing Sovereigns II contest. The prompt was for Blueblood and War.
Chapters (3)