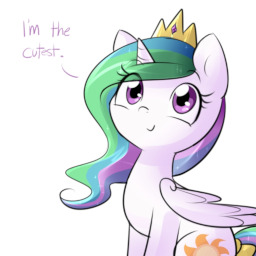 Everyone loves Celestia, and they do not all love Luna. This is because Luna was once evil.
Celestia does not think that is fair, but she has a plan. If she turns evil and her sister saves the day, then ponies will give Luna all the love and attention she deserves!
All Celestia has to do is become evil... but come on, how hard can it be?
Chapters (1)