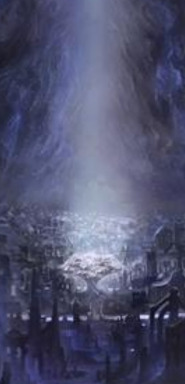 Source
Proper Thestrals don't celebrate the Summer Sun Celebration. They never have; they never will, for thestrals never forget.
Deep in the heart of Mount Canter, the dirge of the Nightmother calls them, and they answer it every year. This year, however, is the year after Princess Luna returned. There is little reason to hold a funeral for the living, and yet they do so all the same.
They must always remember; they must never forget; Honor and tradition demands it.
Editors: Dreams of Ponies
Level Dasher
Jowijo
Submission for the Imposing Sovereigns II Contest
My prompt was Luna and The Old.
Chapters (1)