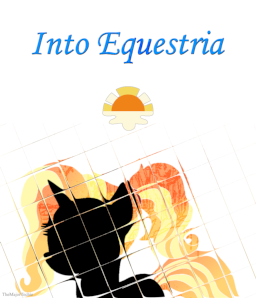 This story is a sequel to Pony-Me™
---
This story has been rewritten. Check it out here!
Elise Fairchild was your average, run-of-the-mill high school girl. She had friends, she had interests, and more often than not, she'd found herself wondering about the future. One day, she's presented with the opportunity of a lifetime.
It's a good thing she didn't have anything better to do.
---
Being a direct sequel, it is highly recommended that you read the original first.
Just like the original, this story is based on a chapter from What If.

---
Preread by Thunderous, JetXPegasusWWN, and Babroniedad.
Formerly preread by Rezyl.
Cover art by myself, using Tr1nks1e's drawing of Luster Dawn's cutie mark.
Chapters (6)