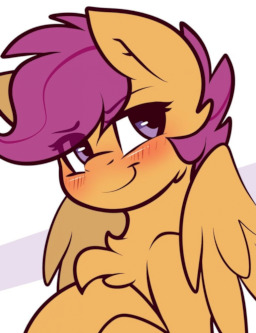 Source
At least on paper, Scootaloo becoming a teacher sounds like the most natural fit in the world. Becoming a teacher at the prestigious School of Friendship seems even more natural, considering her past with helping others. Yet on the morning of her first day on the job, she suffers a crisis of confidence. Will her history of altruism help her in the present?
My submission for the WriteOff round titled, "Crossing Over."
Cover art by piesarts.
Chapters (1)