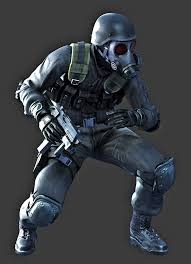 HUNK, one of the most interesting and mysterious characters in the Resident Evil franchise finds himself in Equestria during his mission will he be able to escape from the beautiful and peaceful world?
My new story everyone! I hope all of you will enjoy it! And also this is my first crossover story and I'm really excited to write it!
Also I do not own anything in this fanfiction, Resident Evil belongs to capcom and My Little Pony belongs to Hasbro. And the image I am using belongs to it's original owner.
Chapters (28)