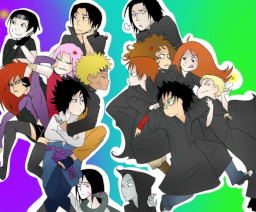 Source
---
Long ago, magical life fled to a domed continent on the ocean floor. Ponies are Shifters (can change between their Equine, Anthro, or Human form). With the arrival of Harry Potter in their land, they learn humans are evolving into magic.
I got the idea for Atlantis and the shifting abilities from "If Wishes Were Ponies", found here:
https://www.fimfiction.net/story/406279/if-wishes-were-ponies
They mostly use Atlantis as a joke but that gave me an idea. Hope you like it.
Art was found on Deviant and done by AviraTheStrange, found here:
Chapters (4)