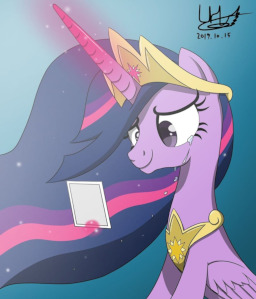 Source
Almost twenty years into her reign, Princess Twilight Sparkle encounters something truly miraculous, something she never thought she'd see again in all her years: A hole in her schedule.
Naturally, that's when Discord comes in to discuss the contents of his hairbrush.
Needless to say, spoilers for the finale. Ineligible entry in Imposing Sovereigns II, using the prompt "Twilight/The Old."
Chapters (1)