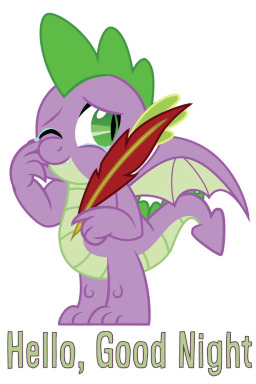 "Forever and ever, a wonderful thing,/Will someone be grateful for what we tried to bring?/It's late,/But just remember then,/This day will never come again." -The Aquabats, 'Hello, Good Night!'
Spike sends you, the viewer, a letter.
---
Cover art drawn by ShowtimeandCoal
This fic is dedicated to everyone who has worked on, watched, and created fan content of My Little Pony: Friendship Is Magic. Thank you for the amazing journey.
Chapters (1)