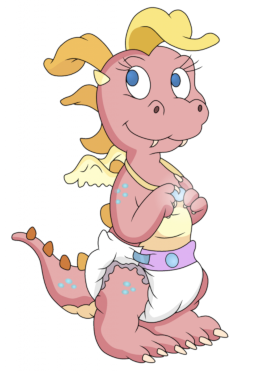 Source
I wish. I wish. With all my heart...
There once was a dragon who wanted to have friends from other worlds to play with them. This dragon enchanted their scales and sent them to the aether with hopes some very special playmates would come to give them company.
Well, one was burped up by Spike when he was a toddler.
This story tells of how two magical dragons happened to meet along with how it will be an experience that Cassie will never forget.
This is a clean story made to merge the Dragon Tales and Friendship Is Magic universes. It was inspired by the art of Sweetie Lover / Diapered Pony.
Chapters (3)