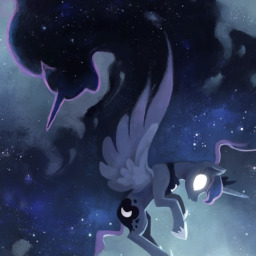 Sometimes a pony's dreams are more than just benign scenarios inspired by life. Sometimes there is more at stake.
Sometimes even Princess Luna feels out of her depth.
---
Entry into the eleventh Quills and Sofas Speedwriting Competition. Conceived and written in one hour; completely unedited. The prompt was "spurred to action".
Chapters (1)