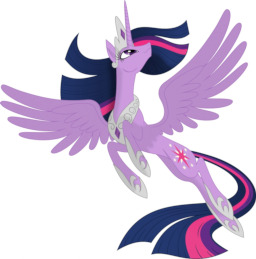 Princess Twilight Sparkle and her friends have faced endless troubles while ruling Equestria. There's never been a challenge they could not conquer.
But the end of the world has come, and nopony can stop it.
---
Contains narrative that jumps ahead into the future, several original characters, a despondent princess, probably some crying, and the magic of friendship.
---
A huge thank you goes out to Semillon, who beta read this story and provided some invaluable critiques.
Chapters (1)