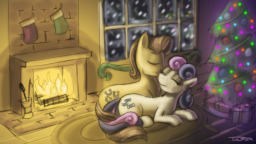 Just some Caramel and Bon-Bon fluff. A bit of implied sexual themes but nothing too explicit.
Preview pic done by PluckyNinja on Deviantart who was kind enough to let me use it.
EDIT: A cloppy version of this story can be found in my Deviantart gallery. It's not that much, though.
Chapters (1)