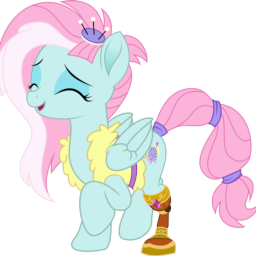 With the Rainbow Festival a resounding success, the Mane Six relish in a job well done. They have helped bring joy and smiles back to Hope Hollow, and they look forward to hearing about many more successful Rainbow Festivals to come.
However, one of the townsponies interests them. The designer pony Kerfuffle is missing the lower half of her left hind leg.
Why is that, they wonder?
Rated Highly Recommended by Present Perfect
Featured on EQD 05/07/2020
Chapters (7)