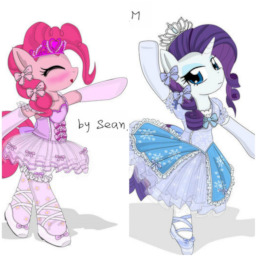 This story takes place after the events from the episode Inspiration Manifestation.
After the incident that possessed Rarity to go almost completly insane she decided to take a trip to Canterlot. But what she didn't realise is that the magic had lingered in her and also somehow possesed Pinkie Pie as well. With their mixed wants and desires it turns into some kind of sissy manifestation. Everything around them somehow becomes sissyfied slowly transforming Canterlot into a sissy kingdom with nopony to stop them.
This was a request by: Threadwing for his birthday.
Cover artist: Aavchonline Pinkie Pie
Chapters (1)