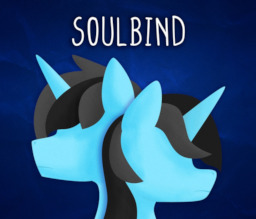 One mind.
One soul.
Two ponies.
Harmonious Twins, as siblings such as these are called, are usually some of the happiest in Equestria. Not in this case.
Does it have to be this way?
Second-place winner of the Quills and Sofas Thousand-Word Throwdown. The entry had to have exactly 1000 words, the prompt was "denied; intertwined". Use the alternate chapter if you experience formatting problems.
Title art by SiMonk0!
Chapters (2)