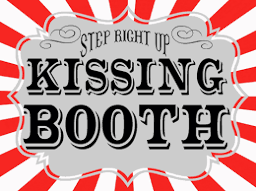 It's a simple request, really. Can't they do just a little more for Ponyville, especially when they consider all the things they've done to Ponyville and how this might help to pay for some of the damages? It's just spending a few hours at the town's street fair, being among the population, making themselves freely accessible --
-- well, not freely. After all, the kisses have to cost something, or how is the money being raised?
Kiss A Bearer For A Bit.
Arrive early. There might be a line.
Now with author Patreon and Ko-Fi pages.
Chapters (1)