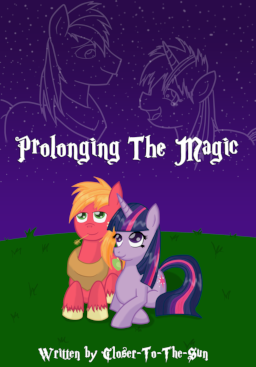 "The stars are out and shining,/But all I really want to know,/Oh, won't you show me the way./I want you to show me the way." –Peter Frampton, 'Show Me The Way'
Sequel: "Vanilla Twilight"
Big Macintosh is dragged to a party where he feels out of place. It seems, however, that there is a pony there to keep him company. It seems to be the start of a great friendship between the red stallion and the purple unicorn.
---
Image created by DespisedAndBeloved on deviantArt.
Chapters (4)