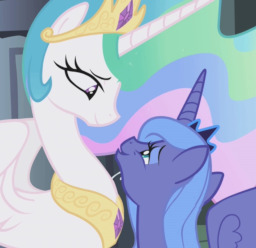 Princess Luna has returned to Equestria from her millennium of exile, but much has been lost to her: centuries of time, the respect and admiration of a nation, and perhaps worst of all, the beautiful stars in her mane.
Fortunately, she hasn't lost the love of her sister.
---
Entrant to the first Quills and Sofas Speedwriting competition for the prompt "The Stars are Gone".
Chapters (1)