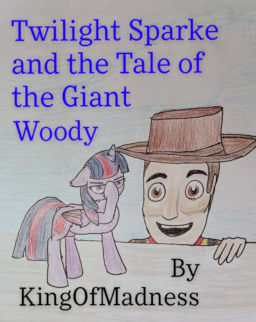 Twilight Sparkle was really hoping for a normal day without any kind of deadly threats. Then a 100-foot-tall, seemingly emotionless human cowboy doll claiming to be from a famous animated movie shows up, attacking the town and demanding taxes. Which isn't normal.
Warning: This story contains nonsense. Also, it takes place between Season 7 and Season 8.
Cover art by my best friend who also pre-read it.
Inspired by a gmod role play by Mr. Gibbs and Brock.
Chapters (1)