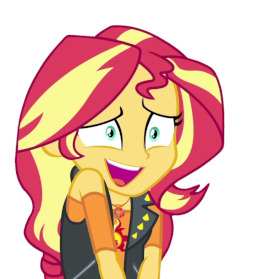 Source
(Story idea inspired and suggested by Chronicler06.)
Sunset Shimmer and her fellow Rainbooms are almost ready to graduate from Canterlot High and move on to the next chapter of their lives. And Sunset's life couldn't be better.
However, just days before graduation, Sunset is called to a meeting where she meets the superintendent of Canterlot High, Neighsay. And the superintendent reveals that he's been keeping tabs on Equestrian Magic.
With graduation lurking over the horizon, Sunset must face the fact that Equestrian magic and her involvement with it can't stay secret for much longer. Now shes faces a dilemma as she must decide not only how to break the news to her friends, but what she'll do when her actions can't stay hidden from the public.
Chapters (3)