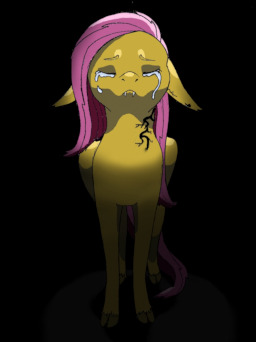 Set immediately following the events of The Beginning of the End, Grogar resurrects Sombra again, and the Shadow King offers a plan that may doom the ponies once and for all: ponynap Fluttershy. In exchange for a promise of her survival, Discord vanishes, and the broken Mane 6 must face the fall of Equestria without either of them. Will friendship prevail? Will love?
A Fluttercord tale.
*Sex tag for certain allusions, though nothing is explicit.
**This story is completely written, and chapters will be uploaded regularly until all 28 are posted.
Chapters (25)