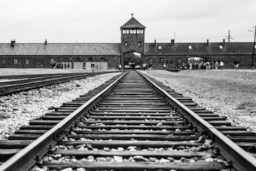 Source
Jacob Klein, a science teacher from Connecticut, never expected to witness the arrival of extraterrestrial intelligence in his lifetime, let alone see it trying to eat his wife's flowers. Nor did he expect the being in question to be something out of his twin daughters' cartoons, preaching about friendship and eager to learn about human science.
After choosing to go to the government, Jacob went from being an Average Joe to an international celebrity. Within days, his picture appeared in papers around the world, he met numerous politicians, and numerous news stations have asked him for interviews.
As a teacher, Klein enjoys the company of a creature who loves science.
He doesn't enjoy his newfound fame, however. He is a somewhat cynical man who dreads becoming a pawn to the powers that be, and fears the changes both to his own world and his life.
However, when his new pony friend discovers a dark chapter in human history, Klein must become humanity's defender, arguing that humanity and ponykind aren't doomed to kill each other.
A difficult task, especially since his own family's history is marred by that dark chapter.
This fic is a slight AU. The Equestria Girls world doesn't exist.
Rated teen for slight language and discussions of World War II.
Featured on August 1, 2019
Chapters (5)