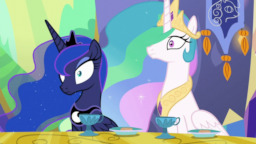 The appearance of a giant, glowing orb of energy in Washington D.C. puts the capital of the free world on high alert. Few expected aliens to emerge. None expected them to be horses. But, in retrospect, everyone should have expected them to not speak English.
EDIT: Featured at #3, 7/24/19!
EDIT: At #2 same day!
EDIT: #1 at the very end of 7/26/19! I'm so glad you all enjoyed!
Chapters (1)