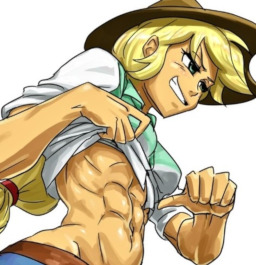 Equestrian magic has undergone yet another change. This is nothing new. Sunset Shimmer and her friends had always taken this kind of challenge in stride. Now, however, things are different. And Sunset Shimmer vows to find out why the strongest friend she'd ever made has missed an entire week of school.
This is a foolish, terrible decision that sets in motion everything Sunset is woefully unprepared for.
---
And we're BACK in the game!
---
Rated "Teen" for suggestive themes, inconsolable teenage hormones, and heavily implied sex.
Enjoy!
Chapters (2)