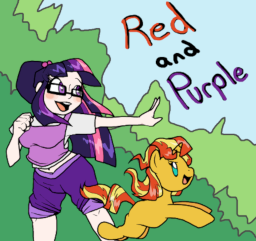 Through a mysterious incident, Sci-Twi and Sunset Shimmer are transported to the world of Pokémon. Unfortunately, while Sci-Twi arrives as a human, Sunset is transformed into a Pokémon.
Working together as a Trainer and her Pokémon, the two must journey through the realm of Kanto in an attempt to find their way home and, in the process, learn as much as they can about this strange new world.
Cover art kindly provided by Mutter_Butter!
Featured on 26/07/19

Chapters (12)